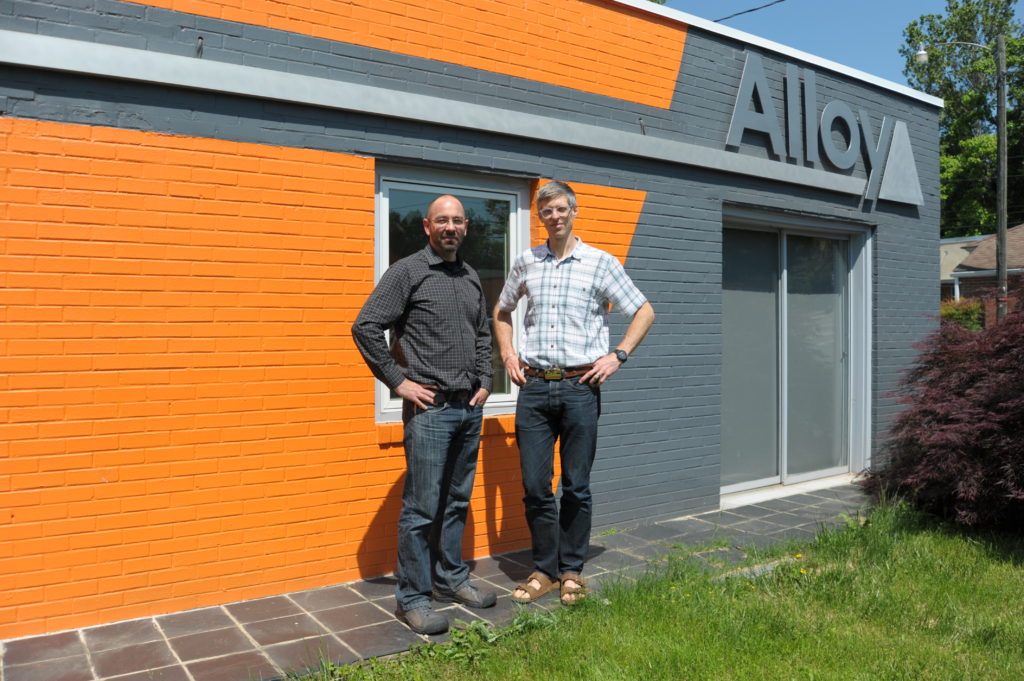 Alloy Workshop is an architecture, construction, and graphic design studio based in Charlottesville, Virginia. As the name suggests, Alloy unites elements of the design process: licensed architects, licensed contractors, and experienced graphic designers.
When Alloy purchased their building on Rose Hill Avenue, they engaged the help of LEAP to execute a complete renovation of the existing one-story block and brick office building to incorporate as many energy efficiency features as feasible while completely remodeling the interior.
The building, built in 1960, had been unoccupied for a number of years. The "before" utility use was estimated based on the building shell, number of offices, fixtures, etc. at 45,500 kWh/year and 869 therms of natural gas. The roof insulation consisted of 2" fiberglass batts sitting off the ceiling, the walls were uninsulated. The building had been heated by a 100,000 BTU furnace and cooled by a 6-ton air conditioner.
Why did Alloy engage LEAP?
"It will lower our operating costs by improving energy efficiency and reducing consumption. Less tangibly, it reflects well on our company by showing our clients and colleagues that we believe in the value of the improvements that we recommend to them in their projects." –Dan Zimmerman, Principal
Alloy's building auditor recommended:
5" of open cell sprayed foam insulation on the underside of the roof deck
5" of open cell sprayed foam insulation on the walls
Extensive air sealing
22 SEER ducted mini-split with a 15,000 BTU output
Replacement water heater with a timer
LED fixtures and bulbs
6 solar tubes to bring in natural light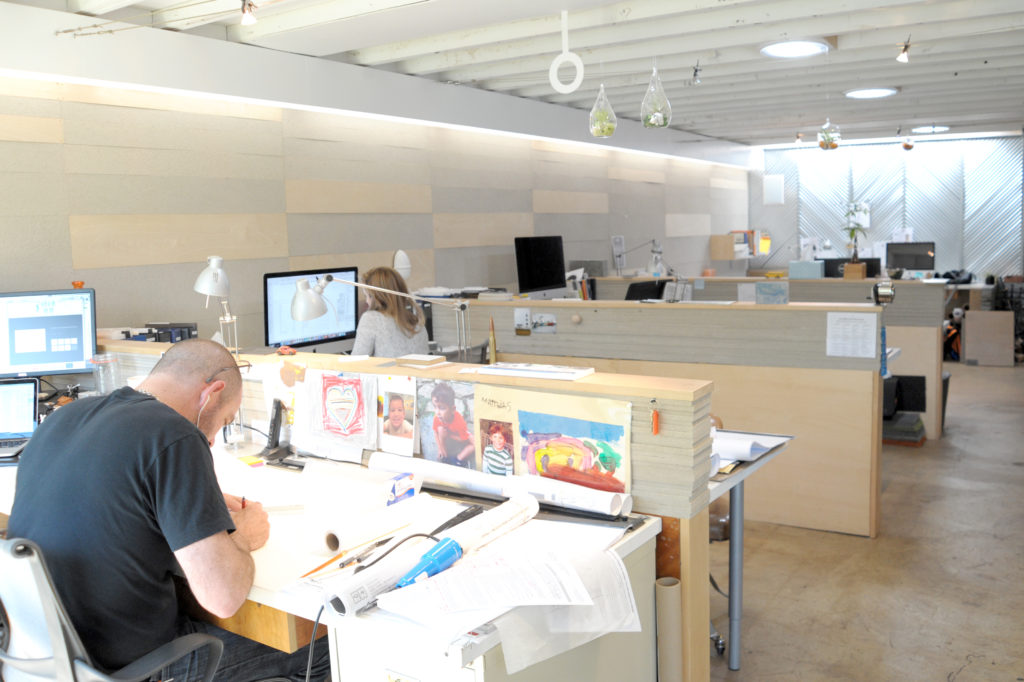 Alloy also chose to install a woodstove with fresh air intake to offset the mini-split temperature set points of 60 degrees unoccupied, and 63 degrees occupied.
The final project has resulted in at least an estimated 32% reduction in energy usage from the previous occupants. Alloy's monthly electric bills are now $40-$60 a month.